Catalog Of Concrete Products And Techniques
THE JOURNEY BEGINS HERE.
We have compiled a wide range of techniques, tips and tricks related to the process of creating artisan concrete. This information is coupled with information about all of our products, including mix recipes, and dosage instructions for our products. Find the blended mix that works for you, or find recipes that will help you create your own mix using your local ingredients. Find out about coloring options, processing techniques and tools, and sealer options.
This guide is free for download. Tell us a thing or two about you. We want to provide information that is relevant to you, and the only way we can do that is to know a bit about you. We look forward to your feedback about this document, and how we can better serve you.
Contact us to discuss your project and request a hard copy of the catalog - call 877-706-5303
View the Product Catalog HERE.
Download a PDF of the catalog HERE.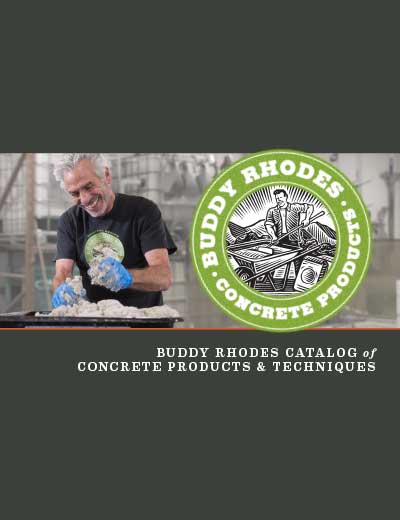 ---
Find a color solution that fits your needs in the Buddy Rhodes Color Wheel™ Expanded Color Selection Guide – View the complete color selection guide, and learn more about each pigment collection.
View the Color Selection Guide HERE.
Download a PDF of the guide HERE.