Classic Buddy Rhodes Materials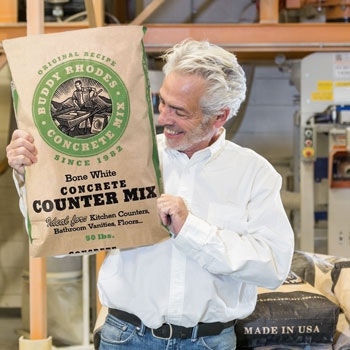 Here you will find the materials that have been historically available through Buddy Rhodes Concrete Products that are slowly being phased out along with the new line of materials. The new line of materials have been designed to outperform the original line of products, but we understand that you have become familiar with these products and may want to continue using them. So here they are!
Buddy's Original Concrete Countertop Mix designed so that both the Hard Trowel Surface and the Pressed Surface, Buddy's signature veined look, can be achieved using the same mix. Learn More.